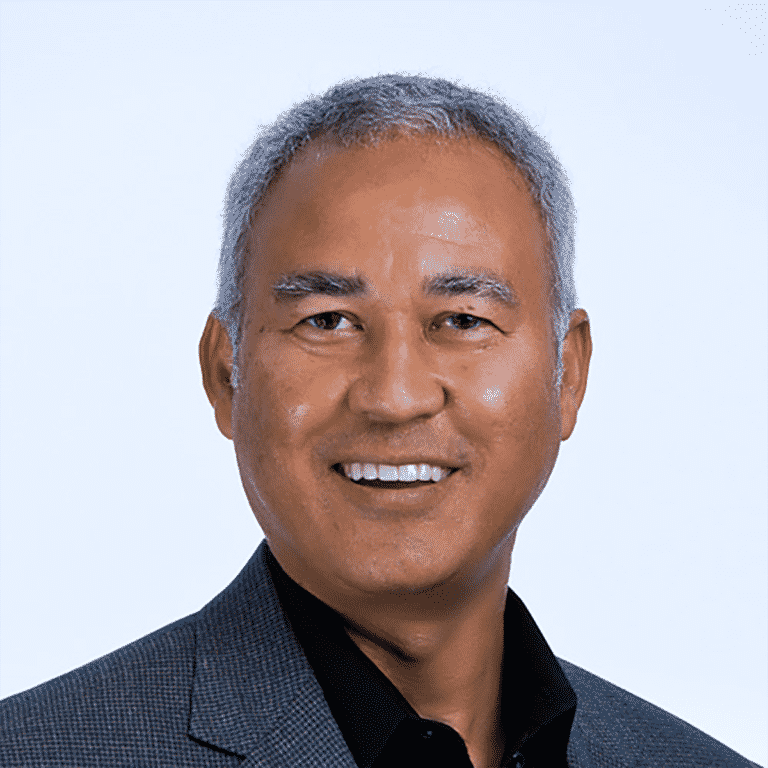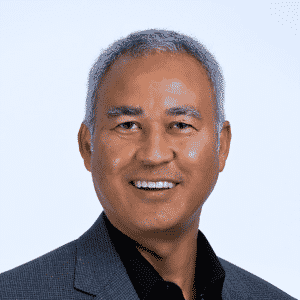 OAKS, Calif., Aug. 17, 2021 /PRNewswire/ — Today SynED®, a national non-profit organization that identifies emerging best practices for effective articulation between employers, job seekers, and education providers, announced that Will Dantzler, co-founder and COO of Rofori Corporation in Indianapolis, Indiana, is this month's CyberHero.
Mr. Dantzler recently spearheaded the creation and rollout of CyberKnights, an online platform for understanding organizational cybersecurity needs and assessing, developing, and retaining cybersecurity talent. In selecting him as CyberHero, SynED considered his innovative and systematic approach to solving the nation's cybersecurity workforce shortage, which comes as threats from ransomware and other cybersecurity attacks continue to rise.
"I came up with the idea a couple years ago when I saw the NICE Framework," Mr. Dantzler said. "What we saw was a way to bring some order to, traditionally, an area that really didn't have a baseline of how you should look at cybersecurity talent, from an objective point of view outside of certifications."
The CyberKnights platform is based on the National Institute of Standards and Technology's NICE (National Initiative for Cybersecurity Education) Framework, which establishes national standards and a taxonomy to assess cybersecurity skills, education, training and workforce development.
With NICE as the starting point, the CyberKnights platform enables individual job seekers to assess and grow their skills, allows employers to assess their cybersecurity needs and access cybersecurity talent. It also provides a space for educators and policymakers to align curricula and training programs to current standards and employer needs. It's a one-stop shop for addressing the immense cybersecurity labor shortage in the United States.
"We're looking to become the national database where all the initiatives, trying to bring all of these stakeholders together, whether they're at the municipal, state, federal level, and across all 50 states, across all communities –adopt the NICE Framework," Mr. Dantzler said. "We feel that we have produced an actionable platform that enables execution of the NICE Framework for all of these different stakeholders."
Mr. Dantzler was well positioned to come up with the idea, after starting a company in the 1990s that successfully streamlined complex and time-consuming business functions for private and public sector clients and from that first company, founded Rofori Corporation. Rofori is a Native American and Veteran owned business, specializing in bringing together disparate data points, systems, and stakeholders in a way that solves complex challenges.
"Will is one of those special people," said Stan Stahl, founder of cybersecurity awareness nonprofit SecureTheVillage. "His heart, his passion, he really wants to make a difference. Will's in it because there's a greater good that he believes in, that I believe in."
When it comes to cybersecurity awareness and workforce development in the United States, there are countless entities and programs at the local, state, and federal levels trying to close the cybersecurity workforce gap. Many have a narrow focus, such as veteran hiring, increasing the number of women in cybersecurity, or K-12 education initiatives. "Our feeling is, why not try to create a national database where you bring all of those stakeholders together under one umbrella," added Mr. Dantzler.
The NICE Framework, itself an attempt at categorizing and clarifying cybersecurity work, entails numerous spreadsheets and data points that can be difficult to make actionable. CyberKnights is designed to accommodate all of the data points and relationships, allowing individuals to navigate the Framework from different perspectives and make it more actionable.
At MasterCard, with more than 600 in-house cybersecurity professionals and dozens of open cybersecurity positions to fill, CyberKnights is being piloted as a replacement for their existing cybersecurity evaluation and hiring framework.
"We are using CyberKnights for assessing and upskilling talent. We are trying to use CyberKnights to replace our existing proprietary cybersecurity framework with the NICE Framework, and we are using it for talent search," explained Sulabh Bhattarai, Lead Information Security Engineer at MasterCard. "CyberKnights does that really well."
Importantly, CyberKnights is adaptable and extendable so that it can keep up with evolving standards and stakeholders. Rofori has started dialogue with the NICE office at the U.S. Department of Commerce to ensure CyberKnights stays in sync with their evolution of the NICE Framework.
Recently, CyberKnights began expanding its platform to include high school students interested in careers in cybersecurity. Rofori has worked with the Idaho National Laboratory and the State of Idaho to allow high school students to take the CyberKnights assessment, and identify training for the opportunity to get placed in internships in Idaho. Mr. Dantzler expects CyberKnights will continue expanding its capabilities for K-12 students.
CyberKnights is also a key partner in the Purdue University Cybersecurity Apprenticeship Program, a U.S. Department of Labor grant seeking to connect employers with 5,000 apprentices. CyberKnights tracks the apprentices all the way from an initial assessment, through their progress in their school's cybersecurity curriculum, to how their portfolio of skills developed in the classroom and the apprenticeship builds up to the skills needed in full-time roles envisioned by the employer.
Purdue, with one of the nation's top cybersecurity programs, sought out CyberKnights as a key partner due to the platform's functionality and Mr. Dantzler's responsive and ethical approach to the work. "We really enjoyed working with Will and his team," said Geanie Umberger, currently the Associate Vice President for Research at Penn State University (formerly with Purdue University). "The functionality of [CyberKnights] was really very nice. He partnered with us and it was part of this entire program that we were putting in place."
Mr. Dantzler, who was born and abandoned in South Korea before being adopted by an Ohio family, is a U.S. Air Force Academy graduate with a MS in Safety Management from Central Missouri State University and an MBA from the University of Missouri Robert J. Trulaske Sr. College of Business. He is involved with Rotary International and is a former Chairman of Holt International Children's Services, the largest international adoption agency finding families for children. He is involved with promoting youth firearms safety as a Board Director with the Civilian Marksmanship Program.
Does Mr. Dantzler see the number of open cybersecurity positions decreasing any time soon? "We're not going to see a significant decrease in the next couple of years, but what we can do is lay the groundwork so that long term, we will have a standardized workforce assessment and development process so that number doesn't exponentially increase going forward into the future," he said.
Mr. Stahl, of SecureTheVillage, sees the country finally getting closer to a more robust and effective approach to cybersecurity. "NICE and its successors, this taxonomy, is where it's going to be at. Schools will teach to it, employers will categorize the kinds of people they need to it as well. And it will help in that 'how do we sort things out appropriately' place. And Will's right at the front end of that."
About SynED® CyberHero's Series
SynED's CyberHero's series, which highlights cyber heroes who quietly go above and beyond in helping to secure our nation and communities, is a monthly column published nationally. SynED is a non-profit organization that acts as a catalyst to help you help others to improve their lives through education and knowledge and skill acquisition, giving them rich career opportunities. Our team will help you explore the many possibilities and potential solutions available to achieve your desired outcomes. SynED is the proud recipient of the 2021 Association for Career & Technical Education Business-Education Partnership Award.
About Rofori Corporation
Rofori offers innovative cloud solutions for assessing cybersecurity risk, leveraging standards and best practices widely adopted through the National Institute of Standards and Technology frameworks. Rofori offers CyberKnights, a NICE Framework-based solution for talent assessment, development, and retention aimed at supporting the career acquisition and journey for the cybersecurity workforce. To learn more, visit www.cyberknights.us