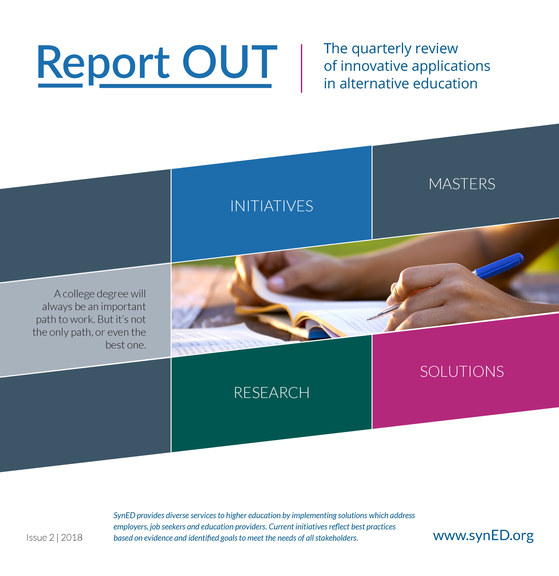 Version
Download

14

File Size

621.64 KB

File Count

1

Create Date

July 23, 2020

Last Updated

November 20, 2020
ReportOUT Volume #2
"To get a good job you must have a bachelor's degree." This is a common myth that needs to be
debunked. For years, Americans have been told that, with the decline in manufacturing, the blue collar job that required a high school degree or less was gone for good.
The truth is that not all good jobs for people with less than a bachelor's degree have been eliminated. Far from it. There are 30 million jobs in the U.S. that pay good wages without a B.A.: The median salary is $55,000 with an opportunity to move up the career ladder.
But it's important to understand that today's good jobs are different from those of the past. Job seekers without a B.A. in 2017 need to search beyond traditional blue-collar sectors and look to skilled-services industries. Nationally, a gain of 4 million jobs in financial services, health services, information technology and other skilled-service industries has more than offset the 2.5 million well-paying jobs lost in manufacturing since 1991.
There is a catch: To secure these roles, workers need to get some education or training beyond their high school diploma. Much of the growth in good jobs that pay without a B.A. (including in manufacturing) has benefited workers with associate degrees or some college education -- 4.1 million since 1991.
Attached Files