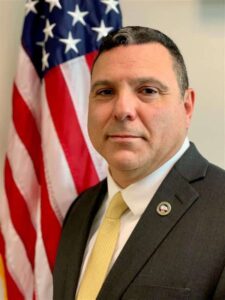 SACRAMENTO — In a state as large and complex as California, staying ahead of cybersecurity threats can be a challenge. However, it's a challenge Mario Garcia is happy to accept. Garcia is Acting Commander of the California Cybersecurity Integration Center (Cal-CSIC), which was established in 2015 as part of the CalOES, the Governor's Office of Emergency Services. Cal-CSIC is responsible for coordinating with the California State Threat Assessment System and the U.S. Department of Homeland Security, as well as local government, utilities, and other organizations. Garcia and Cal-CSIC also play an integral part in recruiting new members of the state's cybersecurity workforce. Like many in the field, he recognizes the gaps that exist between the number of positions that need to be filled and the number of skilled workers available to fill them. He enjoys working with the Cyber-Guild and other partners to close the gap. "One of my longstanding responsibilities is education and workforce development," Garcia said. "In this capacity, I am supporting the programs that are out there and encouraging children and youth to explore their interest in cybersecurity." Meeting cybersecurity workforce demand becomes even more difficult in the public sector, where salaries are sometimes not as competitive as the private sector. Garcia and the Cal-CSIC team recognize this challenge and are working with partners throughout education to show students the value of careers in government. "Government entities have a real challenge as far as attracting talent," Garcia said. "We are partnering with the Governor's Office of Business and Economic Development, Cal Poly and Cyber-Guild to help encourage programs and let the students know that the government needs them to help protect California's infrastructure." Garcia also cited the work of the California Governor's Cybersecurity Task Force, Workforce Development and Education in helping to create strong K-14 cybersecurity education pathways. "The California Cybersecurity Task Force, and in particular, Dr. Keith Clement from Fresno State who serves as the Co-Chair of the Workforce Development and Education Subcommittee has done an enormous amount of work in this area," Garcia said. Garcia recognizes that events like the California Mayors Cyber Cup are an important part of building that workforce pipeline. He said he's continually impressed by the students he sees at the event. "It's exciting to see them show their interest and knowledge and experience," Garcia said. "It may take a few years until we can hire them, but it shows that we are heading in the right direction." A cyber attack on any part of California's government could hurt the state's economy and cause major disruptions for its residents. Cal-CSIC works to make sure these attacks don't happen and provide information to government agencies on how to practice good cyber hygiene. "My primary focus is to protect the state of California and California's economy," Garcia said. "We educate employees about phishing attacks, alert agencies about cyber threats and provide steps for remediation, and conduct incident response should their network and their systems get compromised." Garcia previously served as division chief of the California National Guard's Data Management and Systems Integration Division, which is responsible for federal IT systems supporting the California Army National Guard.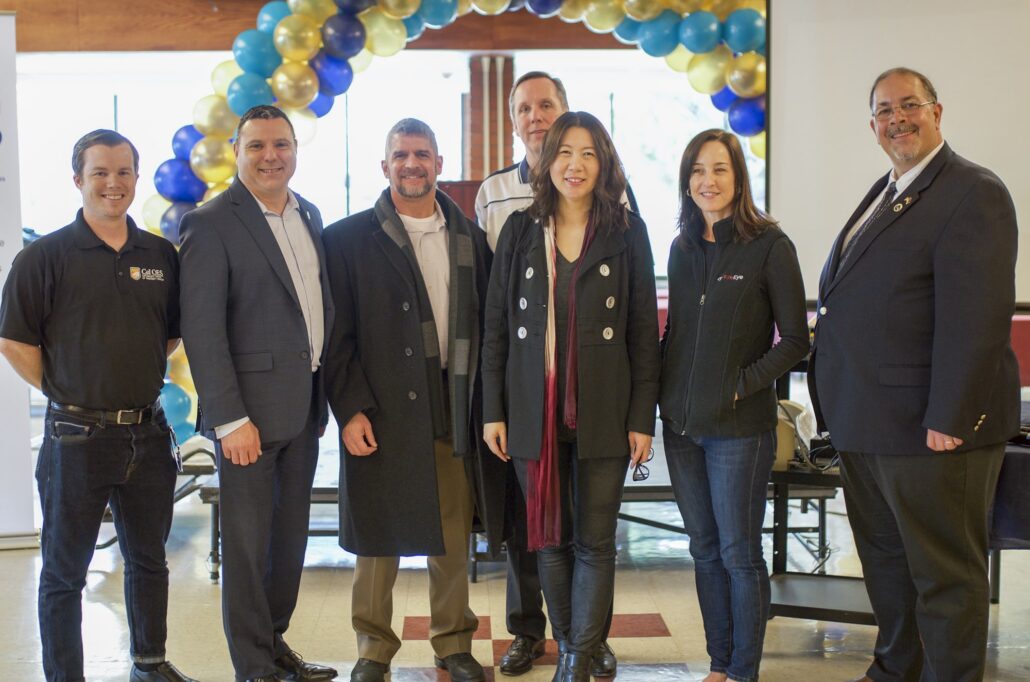 About Cal OES
California is prone to earthquakes, floods, significant wildfires, prolonged drought impacts, public health emergencies, cybersecurity attacks, agricultural and animal disasters, as well as threats to homeland security.  Cal OES takes a proactive approach to addressing these risks, threats, and vulnerabilities that form the basis of our mission and has been tested through real events, as well as comprehensive exercises that help us maintain our state of readiness and plan for and mitigate impacts.
About SynED
SynED is a non-profit organization that acts as a catalyst to help colleges and other higher education partners equip students with the skills they need to enrich their lives through education and knowledge and skill acquisition, giving them rich career opportunities. SynED is home to the Cyber-Guild and Mayors Cyber Cup.